Welcome to
Energi North East
Photovoltaic experts and
Solar PV installers​.
Whether you're a business or a homeowner, you can reap the benefits of affordable, renewable, clean energy with solar PV.
From reducing your carbon footprint to decreasing electricity bills, solar power can help you become less reliant on the national grid, more self-sufficient, and save you money.
Almost any business owner can make the most out of solar panel installation, including:
​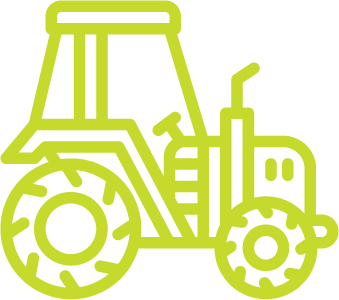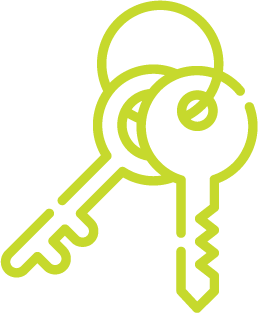 FACTORY AND WAREHOUSE OWNERS
In fact, all businesses with physical premises can benefit from a solar panel system, but they aren't alone.
Photovoltaic panels can also provide homes with clean, cheap, renewable energy from a sustainable source. This allows homeowners to take advantage of solar power as an energy-saving tool for the present and investment for the future.
​
Who are we?
We are Energi – Northallerton-based, photovoltaic experts and solar PV installers in the North East.
We've got years of experience working with solar power systems and photovoltaic panels, and can help you with:
Commercial solar panel installation
Maintenance of solar power systems
Domestic PV installation
Solar PV repair
PV battery storage – both commercial and domestic.
Registered as a NICEIC approved contractor, our focus is on providing superb service to our customers and we've got the track record to prove it.
You'll only ever deal with a solar PV specialist when you deal with Energi, meaning you get the best advice and knowledge from someone you can trust.
Our goal is simple - to do our bit to protect the environment, utilising the power of the sun to help you become self-sufficient, save money, and lower your carbon footprint.
​
Solar Panel Installation in the North East
Save money by taking energy from the sun and turning it into electricity for your home.
Photovoltaic energy has improved vastly in recent years, making it an affordable, money-saving technology and worthwhile investment for homeowners.
We also provide solar battery storage so you can harness and store the power from your solar panels and use it at a time more convenient to you. Super-efficient and cost-effective, PV and battery storage enable you to save money on your energy bill – often more than you think. We are happy to give you a personalised prediction on these savings based on your situation.
We are currently experiencing high demand for our domestic solar PV services. As a result we are unable to take on any new installations for the time being.
​
Domestic Solar PV and Battery Storage
Your business can benefit from solar PV installation thanks to reduced electricity costs, boosted brand exposure and self-sufficiency.
You can also help lower your carbon footprint with solar panels installed at your premises.
But that's not all we offer our commercial customers. Find out more about our EV charging point installation and the government grant that can save you up to £350 per socket in installation costs.
​
Commercial Solar Panel Installation and EV Charging Points​
Solar PV panels are incredibly durable and easily maintained, however, it's always good to make sure things are optimised and working to their full potential.
We carry out regular solar panel servicing for both the commercial and domestic environment, as well as repairs on your solar electric systems.
​
Solar PV Maintenance and Repair​
Get in Touch and Save with Energi North Eas​t
Solar energy is clean, safe, and cost-effective.
It can save you money on your electricity bills as well as help save the environment, so, what are you waiting for?
Get in touch to find out more about how we can help your business move into the future with solar PV, using one of the oldest and most important forms of energy known to man.
​
"Great job, well done. Good from start to finish! Would definitely use again."​